How consumers recycle packaging in Estonia
In Estonia, packaging can be put in yellow, green or blue containers. Read this to find out how to choose the right colour containers for packaging when you visit Estonia.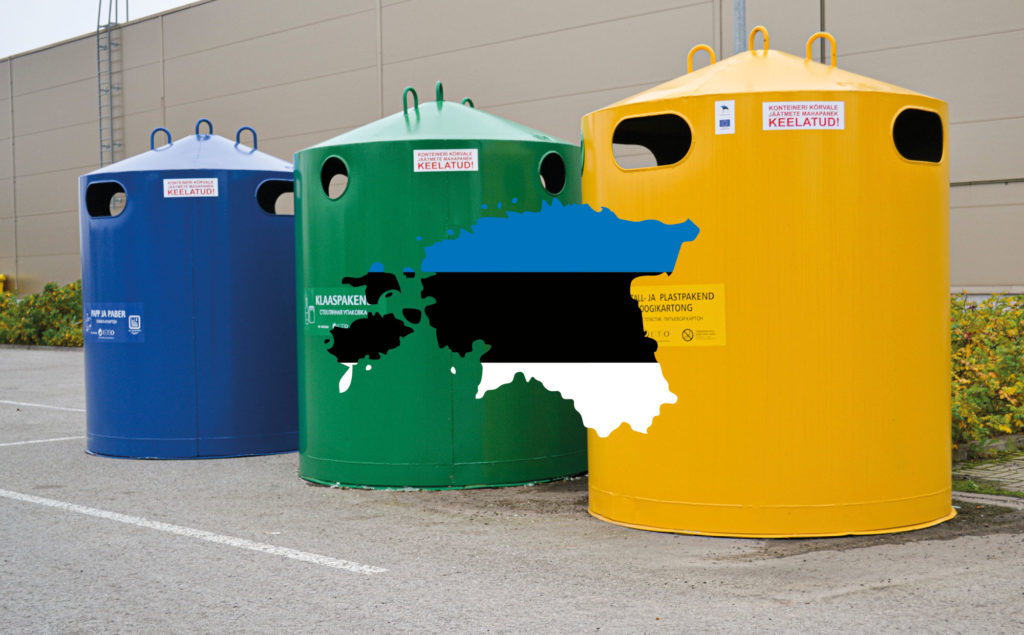 In Estonia, consumers can recycle their packaging waste at public collection points, Eko points, which are open 24/7 across the country. Each collection point has three different colour collection containers: yellow, green and blue.
Plastics, metals and beverage containers can be put into the yellow container, glass packaging into the green container and cardboard packaging and recycled paper into the blue container – all free of charge. Wooden packaging can be taken to municipal waste collection points; for some items there is a fee, others, such as wooden pallets, can be deposited free of charge. Some municipalities offer a street-side collection service – a yellow bag service for households and a collection container service for housing companies.
The recycling of packaging waste is organised by three non-profit producer organisations: Eesti Pakendiringlus, Tootjavastutusorganisatsioon and Eesti Taaskasutusorganisatsioon. The producer organisations and municipalities run the collection point operations together. The municipality chooses the location and the producer organisation provides the collection containers. The producer organisation is responsible for emptying the containers and related costs and commissions a waste management company to empty the containers and handle recycling. Packaging waste is the property of the producer organisation, which can use the waste as it sees fit.
Most companies with producer responsibility for packaging have transferred their obligations, such as the collection and recycling of their packaging waste, to the producer organisation through written agreements. Under the law, they can also fulfil their obligations themselves.
Estonia has a deposit return system for drinks containers. Eesti Pandipakend is a monopoly that manages and organises the collection, transport, sorting and recycling of deposit packaging across Estonia.