Where does the herring jar you have sorted end up?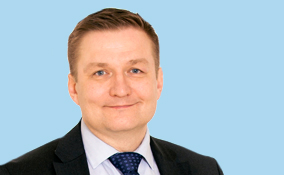 At the beginning of May responsibility for organising the reception and recycling of pre-sorted packaging waste was transferred to producers. For this reason PYR invited tenders for the reception and recycling of glass packaging waste during the winter under the authorisation of Suomen Keräyslasiyhdistys, the producer organisation for glass packaging. Over forty firms put in an offer for waste reception services at over a hundred terminals in various parts of the Finland. There were also several offers made for recycling.
This extensive tendering competition proved to be worthwhile. From the tenders received we compiled a more cost-effective integrated scheme for the organisation of glass recycling than was projected. The glass packaging waste collected by municipalities and private firms will be received at thirty eight reception terminals throughout Finland. The material will be transported from the terminals via Porvoo harbour to England where our cooperation partner, Berryman, will sort and clean the glass. The glass treated by Berryman has obtained EU End of Waste status, meaning that it is no longer considered to be waste but raw material. Berryman markets the finished glass cullet for the manufacture of Coca Cola bottles and for other applications.
It is a pity that glass packaging waste cannot be used for the manufacture of packaging in Finland. The last plant to manufacture glass bottles and jars, the Karhula glass factory, was wound up in autumn 2009. There are alternative recycling applications, such as the manufacture of glass wool and foam glass, but sorted packaging glass has also largely gone to road construction, which is not classed as recycling. This problem will now be removed and the recycling rate for glass will grow somewhat.
The quality of raw materials is the main challenge facing the recycling of waste materials. The producer organisations' country-wide sorting instructions for packaging waste can be found at www.rinkiin.fi. It is essential that we can motivate all Finns to follow these instructions when sorting their waste. Effective sorting enhances the quality of recycled material and raises its value. This is to the advantage of the entire community.
The next step in the EPR process takes place at the beginning of 2016. At this juncture producer responsibility will begin for the organisation of take-back services for consumer packaging at eco-points. We are feverishly preparing the eco-point take-back scheme at PYR. Our biggest challenge is a tight schedule. The minimum level of service to be provided by the producer eco-point network has been defined by the Packaging and Packaging Waste Decree last July. There is less than eighteen months left for organising this country-wide take-back service for consumers. Keeping on schedule will require a tight collaboration network and good cooperation among all stakeholders.