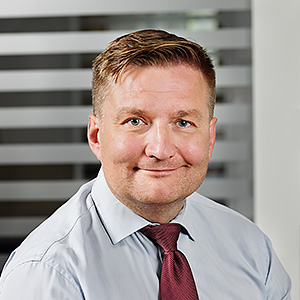 The coronavirus epidemic affects everything
As I am writing this, at the end of March, the coronavirus epidemic has not yet had a significant impact on waste management or the implementation of packaging producer responsibility. People are buying food and products and are sorting and taking packaging materials to Rinki eco take-back points at the usual pace. Collection containers are being emptied as usual, and materials are being taken away for further processing. Rinki's customer service is offering advice to consumers and business customers in the same way as usual.
We are also preparing for a situation in which the epidemic may make it more difficult to empty containers and to operate recycling and treatment plants. This might happen if a large number of refuse lorry drivers and treatment facility employees fall ill or are quarantined at the same time. The Ministry of the Environment and the Ministry of Social Affairs and Health are issuing the necessary instructions and regulations on the prioritisation of waste management measures and waste collection.
Waste management is a critical function in society. In a crisis, the insufficient capacity is allocated in such a way that the waste does not pose a threat to people's health. The collection and treatment of mixed waste must work at all times even if the level of recycling is compromised temporarily. The protection of people's health is the starting point of modern waste management.
We will get through this crisis – stay safe!