Schoolchildren to redesign instructions for sorting carton
What do schoolchildren think the instructions for sorting carton should look like? What do primary school children think about sorting packaging? All will be revealed in the Carton Match (Kartonkikilpailu in Finnish), a competition in which Rinki is a partner for the first time this year.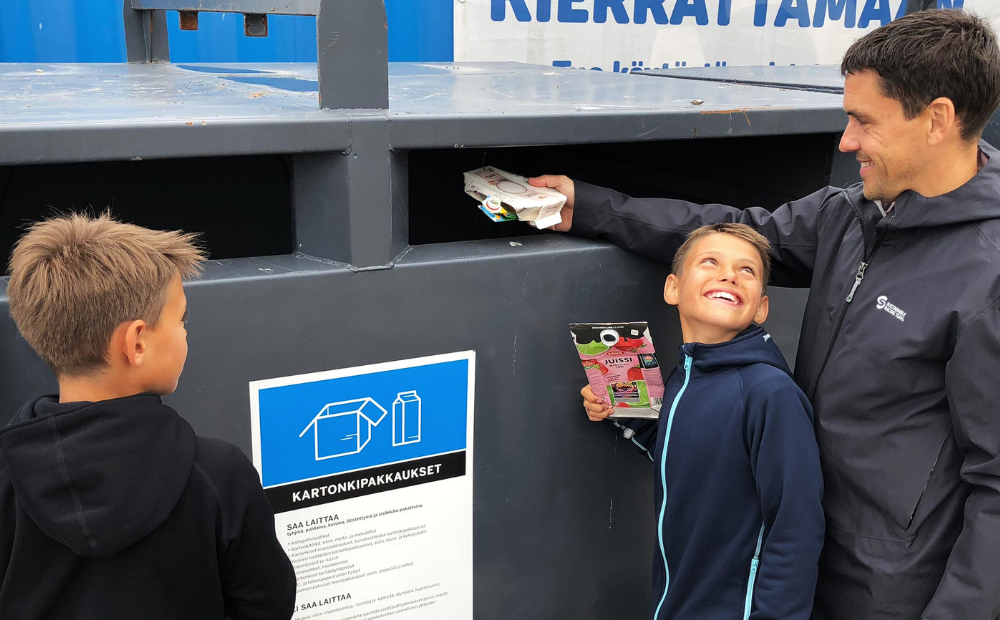 In order to make recycling carton as easy and motivating as possible, a clear set of sorting instructions is required. These instructions will soon be even better after being overhauled by Finnish schoolchildren.
This is the first time that Rinki is taking part in the Carton Match, which is organised by Tetra Pak. About 300,000 primary school pupils have participated in the competition over the past few years. It's a competition in which schoolchildren learn about recycling packaging through fun games, tasks, quizzes and videos.
Schoolchildren also learn why recycling is so important. Carton packaging can be reused as raw material for new products such as egg cartons and toilet rolls.
"Rinki's aim is to make recycling as easy as possible for consumers and to encourage more people in Finland to make sorting part of their daily lives. Children take the skills they learn at school to their homes, and the Carton Match encourages everyone in the family to recycle more actively," says Rinki's Communications Manager Heli Satuli.
Want to see your sorting instructions at Rinki's eco take-back points?
The competition consists of four parts: a short quiz and three carton-themed tasks, the first of which has been designed by Rinki.
It's a two-part assignment: the schoolchildren take care of sorting all carton packaging at home for two weeks and they get to design brand-new carton sorting instructions for Rinki's eco take-back points. The current sorting instructions and a template will help them in the design work.
The most inspiring and clearest proposals will be the winners, and the winning instructions will feature in Rinki's communications and at the eco take-back points.
"We are looking forward to seeing what the schoolchildren can come up with," says Satuli.
Here you can see what the schoolchildren have created so far!
What is the Carton Match?
The Carton Match is a competition organised by Tetra Pak for schoolchildren to encourage the recycling of carton packaging and to promote sustainable development. Pupils work in the classroom on three inspiring and creative tasks related to the curriculum's objectives for sustainable development and the environment.
All pupils who complete the tasks receive a diploma for their participation. The classes that complete all the tasks will enter a raffle with numerous prizes. Classes can also win additional prizes for each separate task.
The 2022–2023 Carton Match is open until 19 March 2023. However, all classes that return their Rinki sorting instructions by 30 October 2022 have a chance to win some great extra prizes.
Teacher, would you like your class to take part in the competition? Register here.