Reducing food waste in supermarkets
The goal of the Rakasta joka murua ('Love every crumb') campaign is to have biowaste recycled separately from mixed waste and reduce food waste. Supermarkets have found a number of good ways to reduce food waste.
Proper planning for orders, knowing the quantities in which a certain product will sell, managing cold chains and fast stock turnover – these are some of the key ways to reduce food waste in supermarkets.
The Rakasta joka murua campaign has led the trade and food industry to consider concrete ways to reduce food waste and biowaste. Food waste is being combated by measures such as labelling products with red stickers, i.e. selling them at a discount. Many supermarkets also donate more food to charities. Some shops have tested selling bags of fruit and vegetables that are approaching their best before date. Fruit and vegetables have also been used in lunch restaurants, commercial kitchens and grocery shops.
Supermarkets also help their customers to plan their shopping lists and menus, provide tips on minimising food waste at home, sell products at reduced prices in the mornings and evenings and offer guidance on sorting. The industry has also been actively involved in discussions about food waste and organised events related to the issue. These have received very positive feedback from consumers.
Food waste is a waste of resources and has significant climate and environmental impacts. The retail industry thinks that shops should work together to reduce waste.
– The industry can solve social problems together with consumers. In addition to our own measures, we can support consumers in achieving their goals, says Ilkka Nieminen, Director of the Finnish Grocery Trade Association.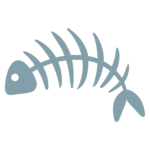 One of the campaign's goals is to have biowaste recycled separately from mixed waste. This is a topical issue as the revised Waste Act will stipulate that biowaste be collected more efficiently.
– The grocery sector can use biogas produced from biowaste in logistics, for example, says Nieminen.
Supermarkets have managed to reduce food waste significantly, but there is more work to be done.
– It'll always be an ongoing goal, but we are constantly trying to find new ways to reduce food waste, says Nieminen.
What is this Rakasta joka murua campaign?
The EU aims to increase the recycling rate of municipal waste from the current 41 per cent to 65 per cent by 2035. One of the UN Sustainable Development Goals is to cut food waste by half by 2030.
Finland's goal is to recycle 55 per cent of municipal waste by 2025 and as much as 65 per cent by 2035. The recycling rate has been 41 per cent in recent years.
The food chain produces an estimated 400–500 million kilograms of waste in Finland every year, which is 10–15 per cent of all food. As much as 60 per cent of all biowaste ends up in mixed waste.
The campaign is organised by the Ministry of the Environment, the Ministry of Agriculture and Forestry, Suomen Kiertovoima ry and the Association of Finnish Local and Regional Authorities.
The campaign was launched in October 2020 and will run until the end of 2021.
The other partners in the campaign are the Finnish Environment Institute, the Consumers' Union of Finland, the Finnish Biocycle and Biogas Association, the Finnish Food and Drink Industries' Federation, the Finnish Hospitality Association MaRa and the Finnish Grocery Trade Association. The patron of the campaign is the President of Finland, Sauli Niinistö.
Read more about the campaign (in Finnish)