Kiilto's closed-loop recycling system for companies' plastic packaging
"Kiilto has launched a closed-loop recycling system for companies' packaging materials, in which we collect high-quality HDPE plastic from companies' plastic packaging for reuse," says Heidi Kähkönen, Product Development Manager at Kiilto. Here she explains what the process has been like.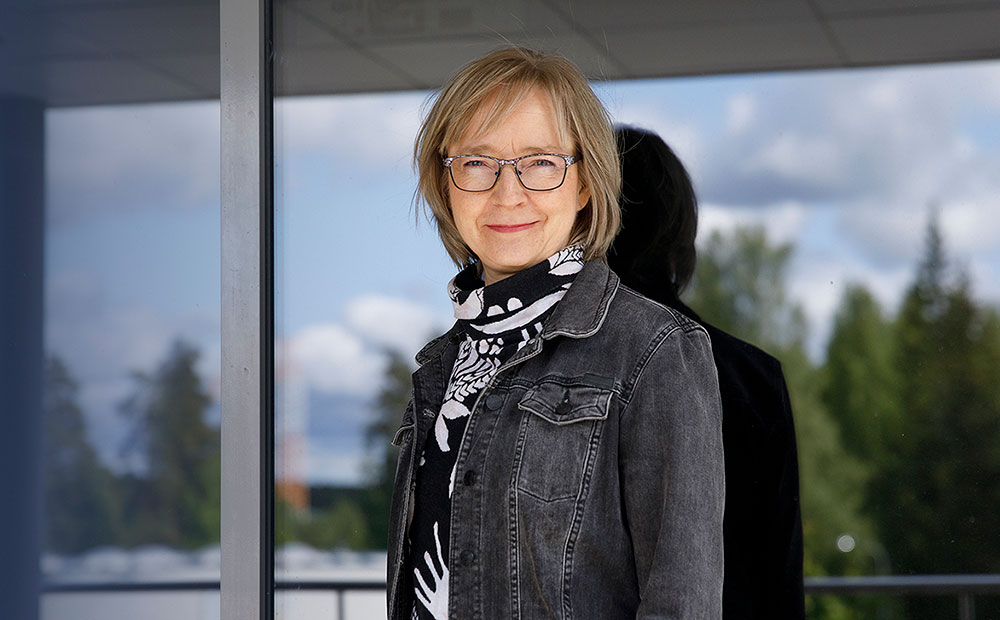 We wanted to find a way to reduce the use of fossil and virgin materials in our packaging. To achieve this, we had to significantly increase the amount of recycled plastic we use. Our own detergent packaging contains very high quality HDPE plastic. If we could collect it from other plastics, we would have excellent recycled plastic material for our new packaging. We decided to pilot a closed-loop recycling system for companies' plastic packaging.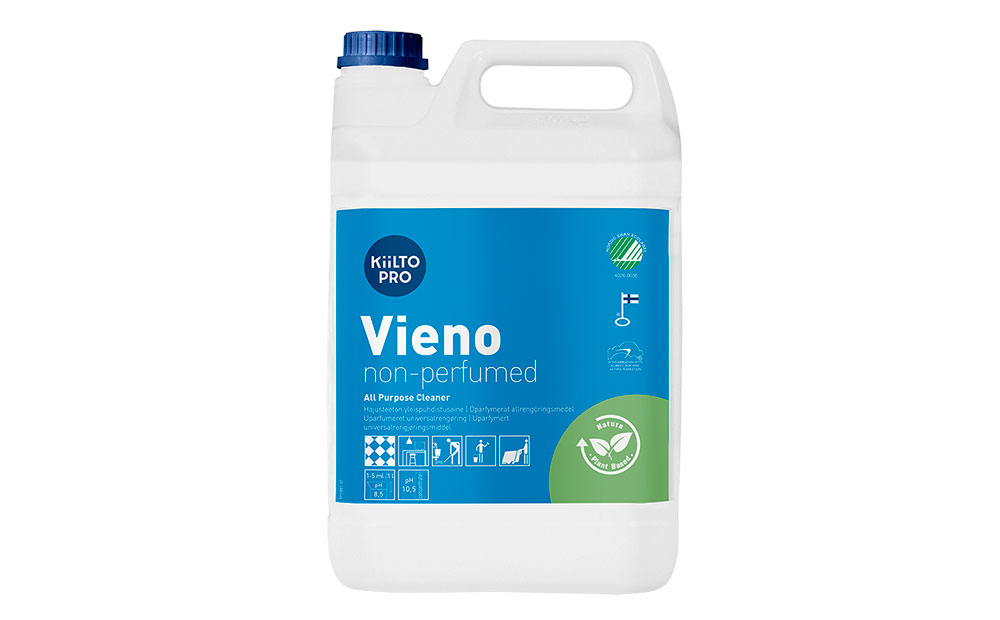 First we had to find suitable partners: our customers who start collecting packaging, a logistics partner who collects and stores the packaging, a recycling plant that manufactures recycled granules, and a packaging manufacturer who manufactures new packaging from recycled granules.
Our first customer was the Moomin World theme park. In the second phase, companies' plastic packaging was also collected by our other customers in the Turku area, and in the third phase, we no longer restricted collection to our own packaging, but accepted all companies' HDPE packaging. We managed to commit Kiilto's customers in the industry, professional cleaning and kitchen hygiene as well as some retailers in Southern Finland. We instructed them on what kind of packaging is suitable for collection and how to handle it. Our aim was to collect a sufficient amount of companies' packaging to enable further industrial processing.
Our logistics partner, LHJ Group, provided the companies with containers, picked up the empty packaging, crushed it to make it take up less space and stored the crushed material before further processing. The pilot of the collection phase is now completed, and we are waiting for the further processing of HDPE into recycled plastic.
What we learned from the pilot is that our customers are really interested in recycling packaging: "We've been waiting for something like this. We would have liked to recycle packaging before, but it wasn't possible." Companies' closed-loop recycling process is also significantly easier if at least one enthusiastic person in an organisation is involved in the activity.
Retailers and wholesalers can also play a logistical role, with the idea being "take it with you, bring it with you". In one town, our packaging was collected and transported as part of the town's internal collections. Existing logistical systems should be utilised.
We were happy to see that the collected plastic was of good quality. Customers have been motivated to sort and rinse plastic packaging properly.
The most challenging element was organising the logistics of the closed-loop recycling. Picking up small amounts of plastic from our customers in a cost-effective manner was a real challenge. Efficiency would be increased if plastic could be collected from large industrial sites or from several customers that are located close to each other. The more companies that join the closed-loop recycling system, the more cost-effective it is to transport empty packaging.
Finally, I would like to throw out a challenge to all innovators: how could the collection and transportation of smaller quantities of packaging be carried out more cost-effectively
We were supported by our logistics partner LHJ Group, which is very committed to this project. For example, they have come up with ideas for new transport methods for customers who are located outside the usual pick-up distance. One of their innovations was a reusable cardboard container that fits onto a Euro pallet for a customer to collect plastic packaging.
We are proud of our customers who have truly been committed to this experiment. We received a lot of packaging that had been handled properly, i.e. rinsed and without a cap.