Are you a recycling hero?
Children can now explore the world of recycling through a game. Kierrätyksen sankarit ('Recycling heroes') is a website in Finnish especially designed for schoolchildren. It is a great way to learn everyday recycling skills in a fun way in the digital gaming world. The game teaches players how waste is sorted, recycled and further processed.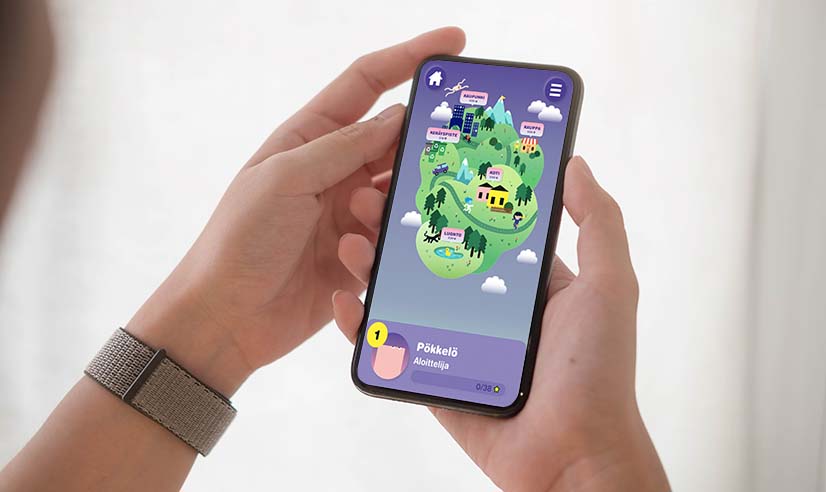 Kierrätyksensankarit.fi is the first website that is this extensive and teaches players the rules of sorting and recycling, as well as tests their skills in a fun way. The interactive game was created in collaboration with twelve producer organisations, and players do not even notice that they are learning recycling skills. The website is designed to be used in schools, and it is especially suitable for primary school children.
-It's important for children to understand that sorting and recycling are a natural part of sustainable consumption. The gaming environment, however, is suitable for all of us, from school children to older people, says Heli Satuli, Communications Manager at Finnish Packaging Recycling RINKI Ltd.
Visitors to the website spent more than eight minutes on the game in the first month after its launch, so the game clearly interests and activates its users.
Recycling at home, the supermarket, and other familiar places
Recycling skills are taught in recycling environments that children are familiar with: in the home, at collection points, shops, in town and in nature. Each recycling environment not only features games and tasks but also provides sorting instructions and information related to waste sorting, recycling and further processing of materials.
Players can also find useful information on how to recycle plastic, cardboard, beverage, glass and wood packaging, as well as paper, metal, electrical equipment, batteries, cars and tyres. Players complete tasks to go from being a novice to a recycling superhero by collecting stars. The tasks are simple but versatile – there are different types of tasks, and they require powers of deduction, visual perception, and reading comprehension.
The website is free to use, and you don't need to register, and the tasks can be done on any device.
The Kierrätyksen sankarit website was published by the European Recycling Platform (ERP), Mepak-Kierrätys Oy, Puupakkausten kierrätys PPK Oy, Recser Oy, SER-tuottajayhteisö ry, Finnish Car Recycling Ltd, Suomen Kuitukierrätys Oy, Suomen Keräyslasiyhdistys ry, Suomen Keräystuote Oy, Suomen Palautuspakkaus Oy, Finnish Tyre Recycling Ltd and Finnish Plastics Recycling Ltd.