Million euro bill
Extended producer responsibility for packaging will raise recycling fees by millions of euros in the coming years when legislation transfers responsibility for setting up take-back of consumer packaging to the producer organisations. PYR and operators in the field have pushed hard to keep the impacts of the rise in costs as low as possible.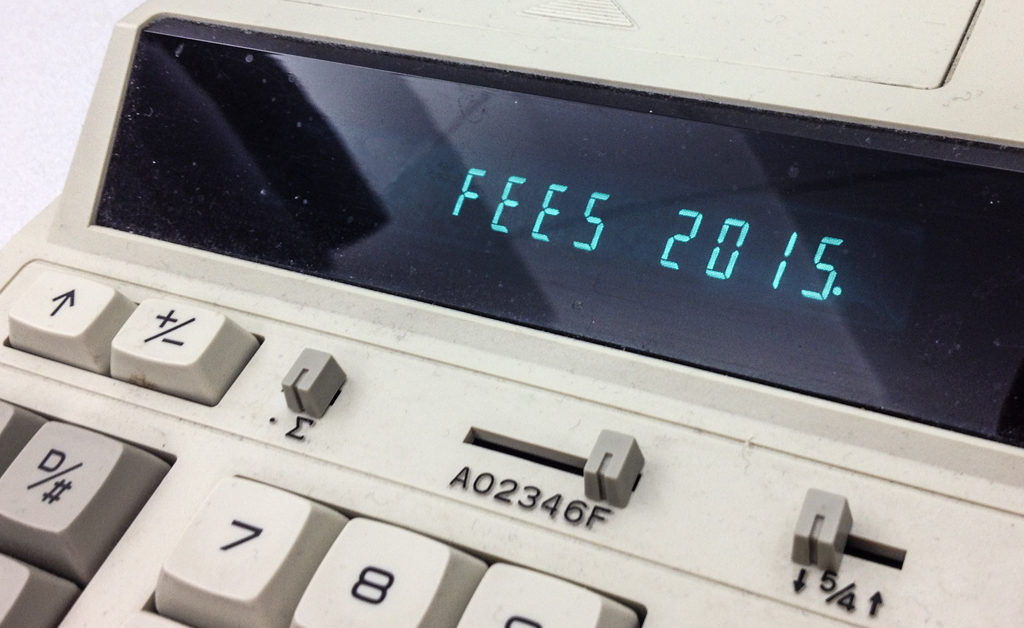 The Council of State approved the proposed decree on packaging and packaging waste at the beginning of July. Producer responsibility for packaging has thus been considerably extended from the present requirement.
Henceforth, the Waste Act will require producers and importers of packaging to set up take-back and recycling of consumer packaging in addition to gradually taking on responsibility for costs from May 2015 as well as starting up take-back at the beginning of the following year.
According to PYR's CEO, Juha-Heikki Tanskanen, extending producer responsibility will mean additional costs amounting to millions euros per year for the sector in the form of increased recycling fees. He points out, "Recycling fees have so far led to an annual bill of some EUR 8 million for the sector. The costs are now estimated to multiply as much as fivefold from the present costs, which would signify a rise of roughly EUR 40 million. The situation varies, however, by material on account of such factors as the extent of the present operations, features connected with the materials' logistics and the value of the raw material."
He believes that the real size of the extra costs will only be clear once the recycling and take-back of packaging has been organised and tendered for.
One clean sweep
In comparison to many other countries producer responsibility for packaging has so far been limited in Finland. PYR's Financial Manager, Sari Tapaninen, notes that in Germany, for instance, these matters have progressed considerably more rapidly, which has meant a large outlay for the local firms with producer responsibility obligations.
"This is a great change from 1997, for example, the year PYR was established. In the beginning recovery fees were correspondingly quite small and targets could be met with relatively little effort. The sector has now had to adapt rather quickly. The more aware operators have, of course, already known about the upward pressures on recycling fees in good time. The producer organisation for glass already introduced significant price rises last year to prepare for forthcoming changes. With regard to a large number of producer organisations, however, extra costs will be seen in next year's recycling fees. Ultimately, these rises will be felt in consumer prices. PYR's fees will remain the same," she states.
The reason for organisational costs
A substantial part of the rise in costs will be incurred in setting up take-back of consumer packaging. Previously, the costs were mainly covered by waste fees levied by municipalities. The six-month solidity requirement imposed on certain producer organisations will also raise recycling fees. Similarly, the tight schedule for the implementation of the reform places its own pressure, according to Tanskanen.
Take-back of consumer glass, metal and fibre packaging will take place on a countrywide scale at a minimum of 1850 take-back sites that producers will have to set up in compliance with the decree. A minimum of 500 take-back sites will have to be established for separate take-back of plastic packaging waste. In addition, producers will have to set up a minimum of 30 terminals to receive packaging waste generated by trade and industry as well as the packaging waste collected by municipal and private waste management firms.
The decree also tightens up the targets on the reuse and recycling of packaging, imposing the requirements for packaging material-specific recycling rates on producers.
"In the present economic situation price rises are, of course, poison to firms. During the drafting stages of both the Waste Act and the decree we tried to influence legislation to keep producer responsibility as little as possible. In spite of that, the number of take-back points required, for instance, was much larger than producers would have wished," admits Tanskanen.
Impossible to bear producer responsibility alone
Firms may attend to their producer responsibility obligation for packaging by making a contract with PYR. In this way a firm transfers its obligations concerning producer responsibility to producer organisations in the field of packaging. Producer responsibility for packaging does not apply to firms with a turnover of less than EUR 1 million.
Tanskanen emphasises that it is important to PYR that efforts should be made to keep the sum total of all producer responsibility related fees as low as possible. PYR is planning, inviting tenders and making agreements concerning take-back. The joint steering committee run by the producer organisations and PYR, which started operating in the summer, is making major collaborative decisions on the take-back of consumer packaging.
"The extension of producer responsibility has been the main feature of all our activities over the present year. We and the producer organisations have a joint objective. It is important to have the take-back points in the same locations so that sorting is made easy for consumers and maintenance more efficient. Centralisation provides cost-effectiveness," he states.
Preparing for tighter times
The recycling fee for glass has so far been low at EUR 10 per tonne, as the producer organisation, Suomen Keräyslasiyhdistys (SKY), has only contributed to the cost of collection by supporting the delivery of packaging glass collected by municipalities for recovery.
According to Maija Peltola, the Managing Director of Suomen Keräyslasiyhdistys, SKY has prepared for the extension of producer responsibility and for covering the costs of future obligations by making incremental rises in recycling fees for non-deposit glass during the years 2014–16. The recycling fee for 2015 will be EUR 105 per tonne.
"SKY has previously contributed to glass collection by paying a recycling subsidy for material going to recycling. However, with extended producer responsibility approaching, we will have to cover the costs incurred in the take-back and recycling of non-deposit glass. Producers will also be responsible for information activities. It is important that consumers know about the changes that are coming, can find the nearest take-back point for packaging waste and are familiar with the sorting instructions for the materials," she states.
According to Peltola, the aim of SKY is that the new tasks can be carried out in compliance with legal requirements, but nevertheless as cost effectively as possible.
"We have prepared a new operating model in conjunction with PYR and the other producer organisations in the field of packaging. Cooperation with municipal and private sector waste management firms will become closer during the winter," she explains.
From a local to a countrywide scale
Tapani Sievänen, the Managing Director of Mepak Kierrätys Oy, the producer organisation for metal packaging, states that widening the take-back of metal consumer packaging from the Metropolitan Region's population of 1.2 million inhabitants to cover the entire country means increasing the number of take-back points for metal packaging from its present number of 130 points to the 1,850 specified in the packaging and packaging waste decree. This considerable increase in consumer take-back points will not essentially increase Mepak's recycling rate, but it will escalate take-back logistics costs many times over.
"Mepak is developing new operating models and forms of cooperation together with PYR and municipal and private waste management and recycling firms to keep both the environmental impacts and the costs of metal packaging recycling competitive. Mepak will nevertheless have to cover the remainder of the substantial increase in costs almost entirely with recycling fees collected from producers," he says.
The new decree will raise the recycling requirements for metal packaging in one step from the present 50 per cent to 75 per cent in 2016. Mepak has made preparations for the rises in recycling requirements beforehand by exceeding the previous 50 per cent recycling requirement well in advance. Mepak's recycling fees for metal packaging have been at a rather low level: EUR 24 per tonne for aluminium and tinplate packaging and EUR 5 per tonne for steel packaging. This is due to the fact that Mepak has operated with a light organisation, has outsourced the recycling of firms' packaging and collected consumer packaging only in the Metropolitan Region, namely through the Helsinki Region Environmental Services Authority.
To cover growing costs and associated solidity requirements, Mepak is raising recycling fees for metal packaging gradually during 2014 and 2016. The recycling fees for 2015 will be EUR 90 per tonne for aluminium and tinplate packaging and EUR 18 per tonne for steel packaging.