Free riders to pay their share
Statistics show that more than 700,000 tonnes of packaging waste is produced in Finland every year. According to the 2014 report by Rinki, the truth is stranger than the statistics: the actual volume of packaging waste is, in reality, more than 100,000 tonnes greater than shown in the statistics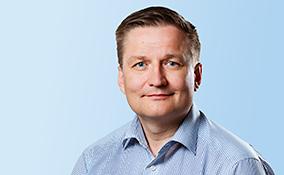 Statistics show that more than 700,000 ton
nes of packaging waste is produced in Finland every year. According to the 2014 report by Rinki, the truth is stranger than the statistics: the actual volume of packaging waste is, in reality, more than 100,000 tonnes greater than shown in the statistics. This is explained by the fact that the statistics only cover the packaging reported by producers who comply with the producer responsibility regulations.
Producer responsibility does not affect those producers whose turnover is less than one million euros. The statistics also do not include packages that are delivered to Finland from overseas through the increasing number of online sales or, for example, by consumers bringing products back from Estonia.
The truth, however, is that most of the packaging waste that is not included in the statistics comes from free riders. These are companies with producer responsibility that fail to pay the fees set in law. They import packed products into the Finnish market but do not pay the relevant recycling fees. The packages must, nevertheless, be collected and recycled. This is paid for by the companies that comply with the producer responsibility rules.
Rinki is stepping up its efforts to find new customers. A very challenging aim is to get all companies that have producer responsibility obligations to pay their share of the collection and recycling costs. It also concerns guaranteeing equal operating conditions for all companies in an ever more competitive market. The producer responsibility obligations are a cost factor which has a direct impact on the companies' competitive strength.
As a rule, companies expect their new partners to follow the principles of corporate social responsibility. A contract will not be signed until it has been verified that the new partner has registered its company with the relevant authorities, and the companies in the waste management sector also need to be in the waste management register. This practice is an incentive for companies to comply with the common rules.
Some 4,200 companies from the retail and industry sectors have joined Rinki. It is not possible to do any significant business in Finland without crossing paths with these companies. If Rinki's members were to demand that their new partners all complied with the producer responsibility obligations, the problem of free riders would be solved in no time. So, why not do this?
31.5.2017
Juha-Heikki Tanskanen