Cooking fats into fuel – "The Ham Trick" returns
The traditional circular economy event will be run for the seventh time this Christmas. Consumers can bring oils and fats of their Christmas cooking to collection points all over Finland. Many of these collections points are located next to Rinki eco take-back points.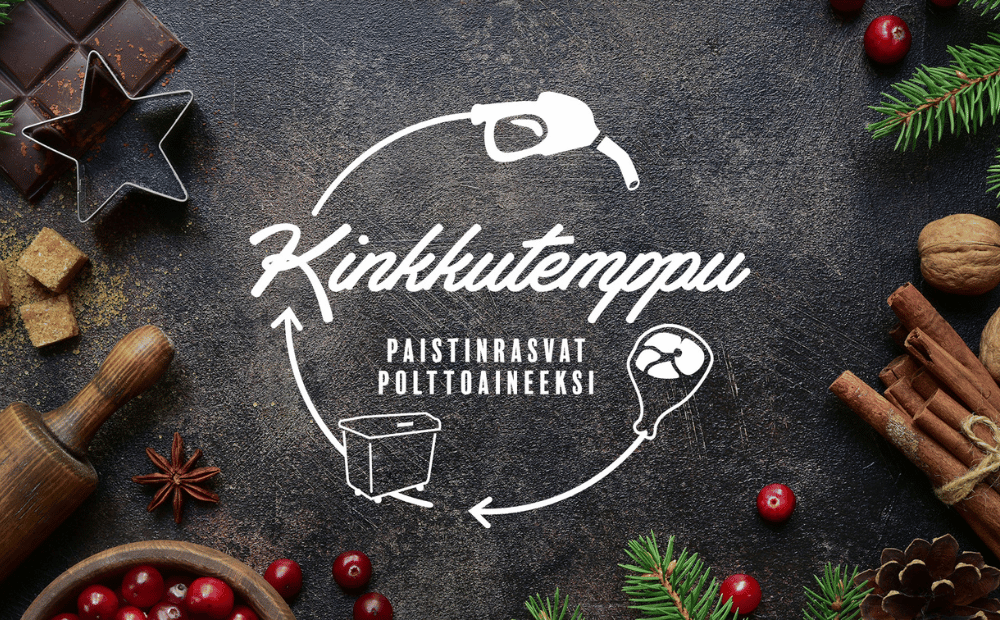 Finnish Packaging Recycling RINKI is once again participating in "The Ham Trick", where Finns are encouraged to sort household cooking fat for reuse. Cooking fat from ham, fish, turkey and other Christmas dishes can be brought to collection points. It will be used in the production of renewable fuel.
This Christmas, the collection of cooking fat starts on Friday 16 December 2022 and continues until 8 January 2023. Collection points can be found all over Finland at all K-Citymarkets and numerous other K-grocery stores as well as Neste and Neste K stations. You can find a list of all the collection points on the Ham Trick's website.
Last year, the Ham Trick collected up to 55.5 tons of cooking fat. That is enough to produce renewable Neste MY Diesel fuel for 270 round trips from Hanko to Utsjoki.
Recycling cooking fat is easy:
Pour the cooled, but liquid cooking fat into an empty liquid carton
Close the carton with, for example, tape
Let the fat cool
Take the cartons to the nearest collection point between December 16 2022 and January 8 2023
Don't put the cartons into the collection container in a plastic bag